3D printing satellites by Fleet space, the era of interconnection of all things are coming
Antinsky 2021-12-12
Antinsky: The application of 3D printing in satellites, especially small satellites, is deepening, and satellite miniaturization has become an industry trend. In the future, small satellites will play a more and more important role in the field of space and space, and will develop into practicality and business. At the same time, they will further improve the application ability in the fields of communication, earth observation, space science and technology experiment.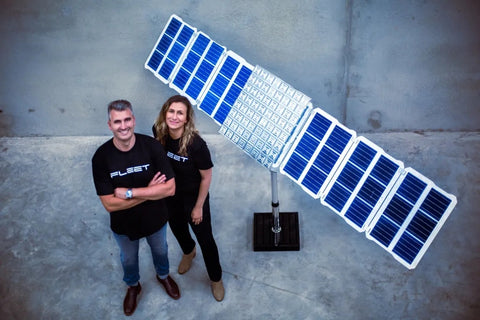 Australian satellite developer Fleet space recently revealed that they plan to launch a small satellite called alpha in the next 12 months. More importantly, it is completely produced by 3D printing.

Fleet space claims that alpha will be the first fully 3D printed satellite in the world. The satellite will be equipped with advanced beamforming technology and patented antenna to realize faster and wider signal connection in a wider space.

Flavia Tata Nardini, CEO and founder of Fleet space, said: "The vision of Fleet space is that everyone, everywhere, can get unlimited connections, no matter where they are in the world, in cities, in remote areas, on land or in the sea. Our recent round B investment has enabled us to achieve this vision by starting a bold new strategy. "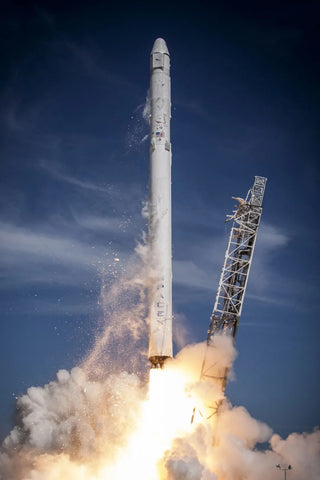 Target unlimited connectivity
Fleet space has previously set many records in the field of space technology. The company launched the first four commercial nanosatellites in Australia to low earth orbit (LEO) as early as 2018, namely its Proxima 1 and 2 and Centauri 1 and 2 satellites. Since then, the company has continued its work on the Centaur program and launched its fifth and sixth satellites earlier this year.

Last month, the company received a round B financing of US $26.4 million to strengthen its mission of providing global satellite Internet of things (IOT) connectivity. At the time of the announcement, Fleet space was valued at $126 million and supported by artesian venture partners, blackbird ventures, grok ventures and horizons ventures.
Fleet space has also made many firsts in the advanced manufacturing industry, including the world's first metal 3D printed patch antenna for small satellites, which has increased the throughput of spacecraft by 10 times per kilogram. Now, the company is using its expertise and new capital to create a new generation of small satellites to improve connectivity.

Nardini said: "This new chapter of our story is led by the development of a new satellite constellation called alpha, which will coordinate with our existing Centaurus constellation. The development of alpha represents a big step forward in satellite manufacturing technology, and it is also the first time in the world to create a satellite completely through 3D printing technology. By combining the innovation, deployment and services of space technology, we clearly demonstrate our intention to become a global leader in international space technology and support Australia's ambition to lead this key area. "
The Fleet space program juxtaposes the importance of the new alpha with the existing Centaur satellite, which is one of the most advanced space communication systems in the world. The company plans to use its accumulated experience in the development of small satellite constellations to improve alpha and seek to further expand its coverage. The company also hopes to provide their satellites with delays as low as sub seconds to provide a cost-effective means to provide unprecedented connections at more locations more quickly.

According to Fleet space, alpha will represent the world's first fully 3D printed satellite. The satellite will be equipped with their company's advanced digital beamforming technology, which has multiple 3D printed all metal antenna arrays and digital signal processing capabilities.

Digital beamforming technology produces a large number of highly directional low interference beams in point-to-point satellite communication, so as to greatly improve the throughput of customer Internet of things data, so as to provide services for more customer terminals at one time. This process provides high spectral efficiency and improves the quality of service through enhanced frequency reuse, faster data rate and more robust links.

Beamforming technology will be integrated into Leo alpha. Its volume does not exceed half a square meter, which is another "world first" claimed by Fleet space.

Alpha satellite will have up to 64 Metal 3D printing patch antennas, while Fleet space's latest satellite Centaur 4 has only four, which means that the performance is increased by 16 times and the weight is only 4 times.

The alpha satellite, which is expected to be launched within 12 months, represents a fundamental shift in Fleet space as it expands the scope of its R & D department. Alpha satellite will increase the low earth orbit small satellite network of Fleet space, and its goal is to expand the network to 140 satellite groups.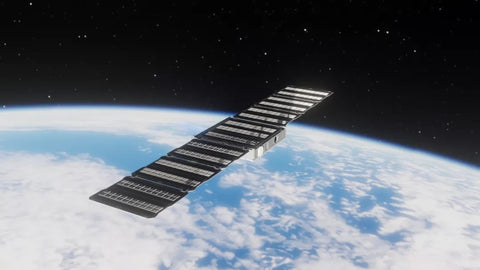 Development of space technology in Australia

Fleet space said that the recent round B financing marks a firm commitment to Australia's booming aerospace industry and will create 70 new jobs, many of them in science, technology and engineering.

In announcing the news, Senator David PISONI, Minister of innovation and skills, said: "The development of Fleet space technology company and the successful completion of this round of financing are an important affirmation of the sustainable development of the space industry sector in Australia and South Australia. By supporting the fleet, the Marshall liberal government is supporting the creation of highly skilled jobs in South Australia and planning a track for the Australian space agency's established goal of building a £ 12 billion industry by 2030. "

In addition to fleet, other participants in Australia's space field have also made some recent developments in additive manufacturing. As early as 2018, the Commonwealth Scientific and Industrial Research Organization (CSIRO) of Australia stressed the importance of 3D printing for the development of the country's space field and its possible role in realizing "space 2.0".

Since then, the Melbourne based metal 3D printer manufacturer titomic has partnered with the Australian aerospace company Gilmour space technologies to print high-performance rocket and space components for Gilmour's launch vehicle. Recently, titomic has partnered with on-demand supplier Roman engineering to obtain a $8.1 million grant for the production of satellite components and space components, respectively Fluid and motion control systems for future space missions and commercialize them.

Meanwhile, protospace of the University of technology of Sydney (UTS) recently launched a pilot project with nano dimension, an industrial 3D printer manufacturer for additive manufacturing of electronic products (AME), which aims to use the power of 5g in the space field to promote 3D printing of millimetre wave and terahertz antennas and circuits.

Elsewhere, Australian Metal 3D printer original equipment manufacturer aml3d announced plans to cooperate with an unnamed aerospace company to enter the space field for the first time, while Australian cold jet 3D printer manufacturer spee3d announced its plans to completely change the space field with low-cost metal 3D printing rocket engine.