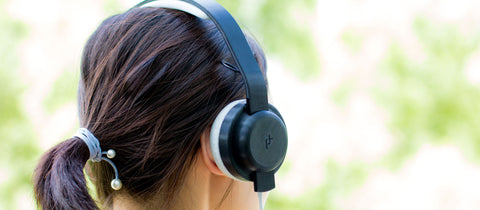 On January 26, 2022,  Amesos and Polymaker today announced the establishment of a strategic partnership to jointly develop a 3D printing solution based on high-speed fused wire manufacturing (FFF).



Polymaker is a well-known brand in the 3D printing industry. It is committed to developing and manufacturing extruded 3D printing materials. Their products have won many awards and are widely used by professional and industrial users.



Amesos was recently spun off from Singapore based akribis systems. Founded in 2004, akribis systems is a global leader in direct drive motor and motion control technology. Amesos and akribis's team has been working on 3D printing for the past five years. Akribis's deep technology in motor design and motion control enables the team to design 3D printing systems in a different way from the current situation.



As we all know, speed is the main obstacle to the wider adoption of FFF based 3D printing technology, especially in the application of mass production. Despite this industry consensus, there has been limited progress in improving FFF printing speed over the years. The key reason for the lack of progress is that technological breakthroughs require technical expertise in multiple fields to work together.



Tommy Huang, co-founder of amesos, said: "we tried to solve the problem alone at first, but soon realized that we were only part of the solution, so we urgently needed expertise in many other fields."



Dr. Luo Xiaofan, President of polymaker, said: "the process complexity of FFF 3D printing is several orders of magnitude higher than that of traditional polymer processing technology. Therefore, to truly solve this problem, we need to make some major paradigm changes in the R & D process."



The goal of amesos and polymaker cooperation is to jointly develop a high-speed 3D printing solution based on FFF, which they call "FFF 2.0".



Dr. Luo Xiaofan explained: "we will adopt a process centered, bottom-up approach. We will start with the research and definition of the process, and then the process will be used to guide the printer design and material development. This is very different from the research and development method of many printer and material companies today."



In order to solve the complexity of the process, polymaker will also introduce Helio additional, a new start-up company co founded with the help of polymaker. Helio additive is developing a unique software solution that combines physics based simulation and data science to guide the development and optimization of the printing process. Helio's software tools will become an important factor in the success of this cooperation.



Tommy said about blade 1 system: "we have some good preliminary results that prove the feasibility and effectiveness of our cooperation model."



Amesos will launch the blade1 first generation 3D printing system to the market this quarter. The preliminary results show that compared with the existing FFF printer, the printing time is continuously reduced by more than 60% without affecting the overall printing quality.



In addition, using the materials customized and developed by polymaker, the mechanical properties of the printed parts are not reduced or even improved under high-speed printing.



"What we want is to achieve high-speed printing without sacrificing the quality or performance of parts, which is very different from some excessive statements you see in the industry. Their high speed is often accompanied by compromises of other performance. What we want is real efficiency improvement without reducing the performance of prints," Tommy said



"Amesos and polymaker share a common vision for the future of FFF in mass production. We are still in the initial stage and have great untapped potential to explore," Luo said



Amesos and polymaker are currently developing a long-term technology roadmap. Their ultimate goal is to make FFF based 3D printing a competitive and widely adopted production technology.