ESUN matte PLA (ePLA-MATTE) adds new colors - lake blue, khaki, rainbow
 In the first half of 2021, eSUN launched the matte series PLA(ePLA-Matte). This material has bright colors and is very suitable for printing handicrafts and home decoration. As soon as it was listed, it was snapped up by many 3D printing enthusiasts.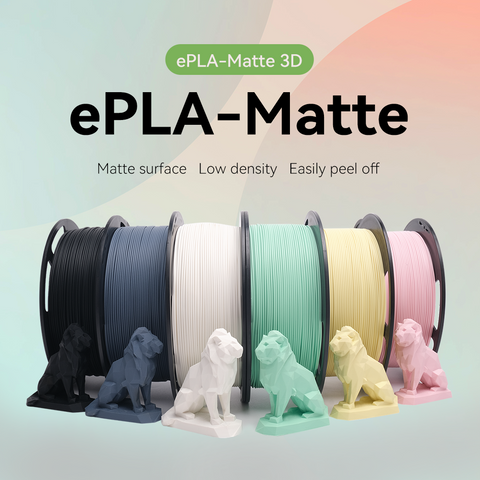 In addition to bright colors, this material also has the characteristics of easy peeling. It is difficult to take out the support after traditional PLA printing. It often needs a special grinder to polish. eSUN ePLA-Matt series does not have this problem. It can be easily stripped after printing.




At the time of the first batch of listing, eSUN only had six materials: mint green, almond yellow, peach powder, milk white, dark gray and dark black. These six colors are still difficult to meet the needs of 3D printing enthusiasts. Recently, Eason has launched three dumb colors - lake blue, khaki and rainbow. Ant in the cloud also opened a reservation for everyone at the first time. Go and have a look!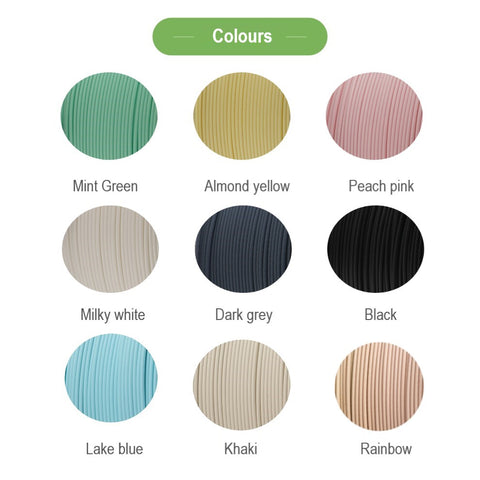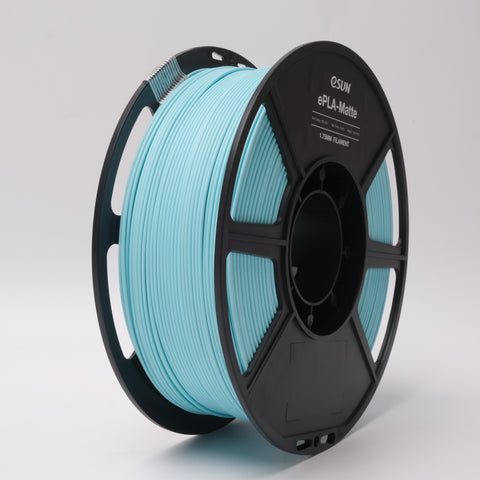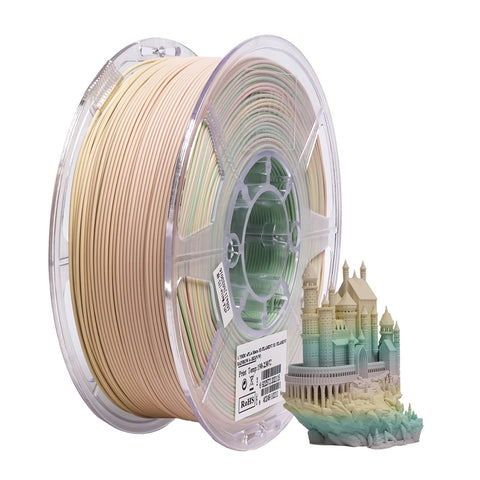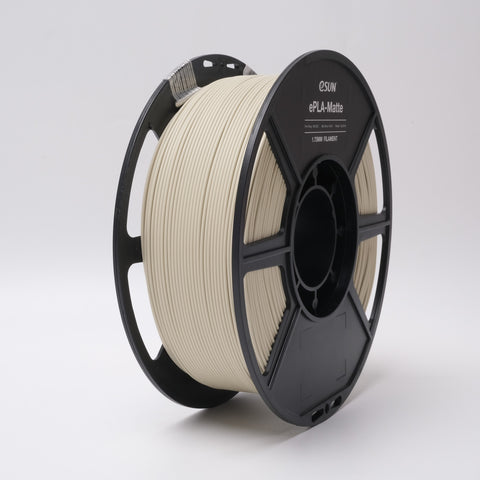 在2021年的上半年,eSUN推出了哑光系列PLA。 这种材料色彩鲜艳, 非常适合手工艺品和家庭装饰的打印。 一上市就被很多3d打印爱好者抢购。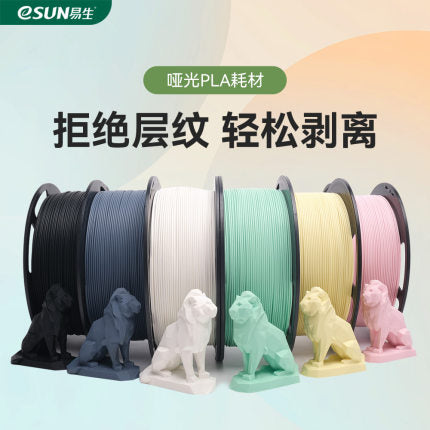 这种材料除了色彩鲜艳外,还有易剥离的特点。 传统的PLA打印后支撑取出比较困难。往往需要专用打磨机来打磨处理。 而eMatt系列则没有这个问题,打印后即可轻松剥离。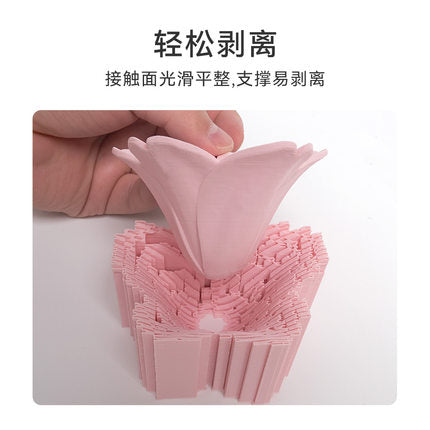 第一批上市的时候,ESUN只上了6种材料:薄荷绿、杏仁黄、桃粉、奶白、深灰、乌黑。这六款颜色还是难以满足广大3d打印爱好者需求的。近期易生又推出了三款哑光色——湖蓝色、卡其色、彩虹色。 蚁在云端也在第一时间为大家开启了预定。快去看看吧!