Description
3DMAKERPRO Lynx 3D Scanner
· UP TO 0.10MM ACCURACY
· LARGE SCANNING RANGE
· IDEAL FOR 100-2000MM OBJECTS
· USER-FRIENDLY SOFTWARE

Capture Larger Objects
Lynx's Single Capture Range is 250×400mm, which is 200% larger than traditional mid-format scanners. With Lynx, you can scan objects up to 5000x5000x5000mm, a whopping 3700% improvement!
Smooth Scanning Experience
Lynx enables smooth scanning of large objects with an optical stabilizer and advanced visual tracking, minimizing the probability of misalignment without markers.
Faithful Object Reproduction
With 0.10mm accuracy and 0.30mm resolution, Lynx helps you create precise and detailed point clouds, achieving a high level of object reproduction suitable for art, design, and industrial purposes.
Creativity Unleashed in Every Scan
With Lynx, scanning medium to large objects such as human bodies, furniture, automotive parts, and sculptures is a breeze. In just minutes, you can capture complete and detailed models that showcase every intricacy.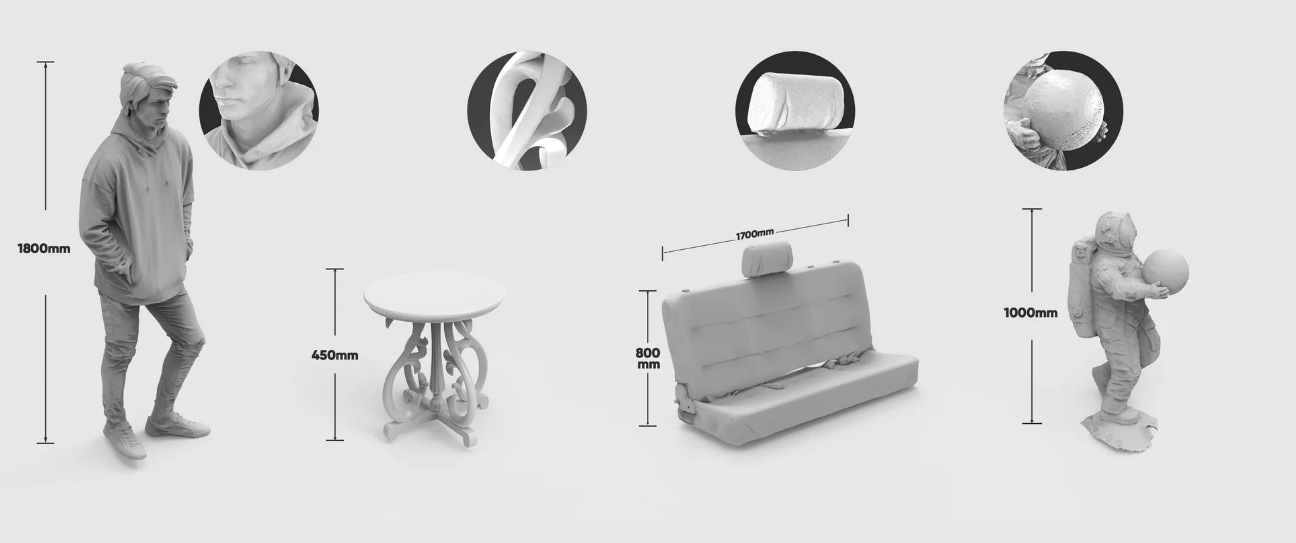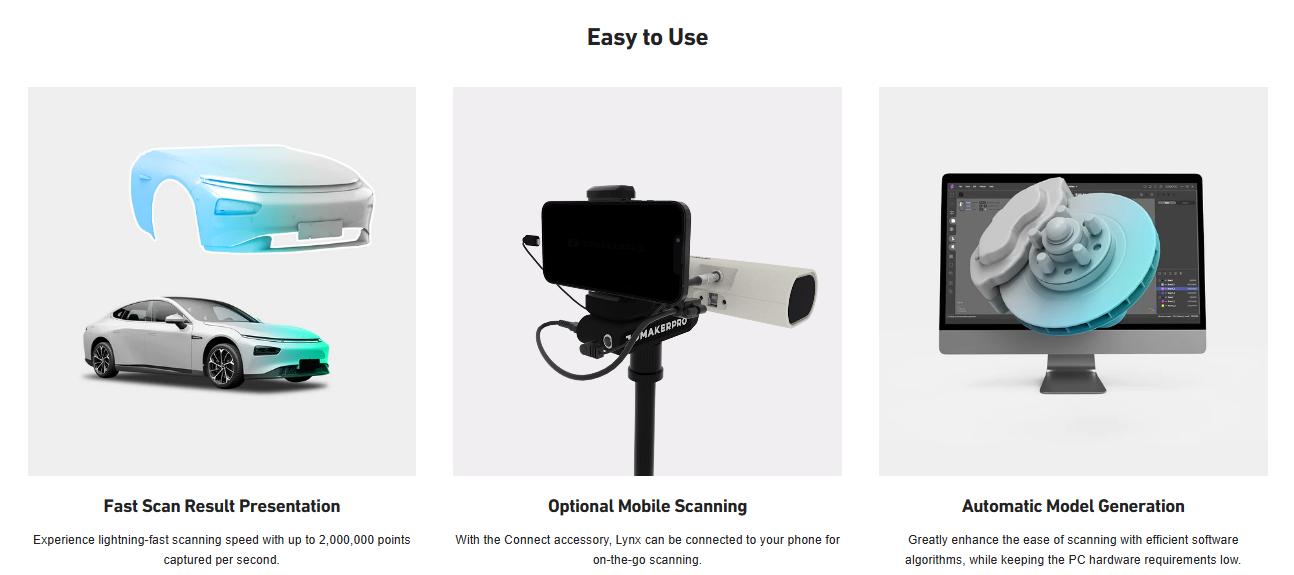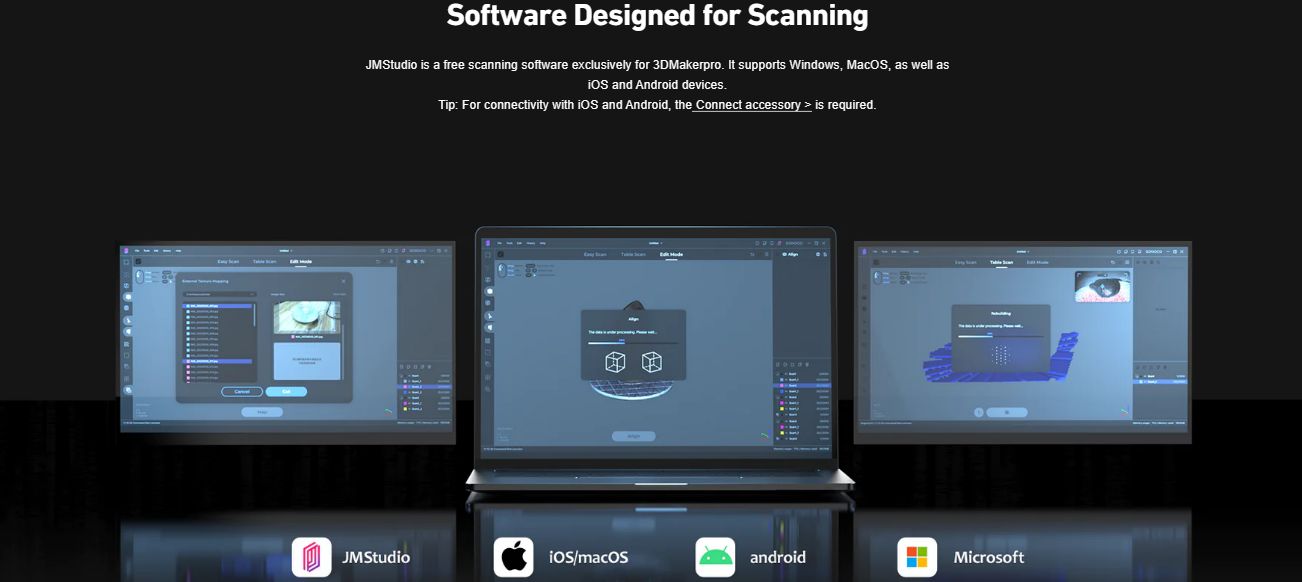 Smooth Scanning Experience
JMStudio offers a simple yet efficient scanning process, delivering excellent 3D scanning results even for first-time users.
Intelligent One-Click Editing
With integrated smart editing features, JMStudio automates the processing of your scanned projects with just one click, effortlessly producing satisfying 3D models.


Scan Performance Parameters:
Accuracy: 0.10mm
Resolution: 0.30mm
Frame rate: 10fps
Tracking mode: Visual tracking
Work distance: 400-900mm
Single capture range: 250 x 400mm
Typical object sizes:

 

100-2000mm


Software System Requirements:
Output format:

 

OBJ/STL/ASC
Compatible system: Windows10/11 64bit, MacOS12/13
Compatible mobile: Android 10.0 or later, iOS 15.0 or later (Extended support)
Minimum computer requirements: Intel Core i5 8th, 16GB RAM, MX250 GPU with 2GB VRAM
Recommended computer requirements: Intel Core i7 8th, 16GB RAM, NVDIA1060 GPU with 4GB VRAM


Hardware Parameters:
Light source: NIR
Color texture: Extended support
USB interface: USB2.0
Dimensions: 244x75x48mm