Description
A1 mini Combo(Chinese Versin)
(The Chinese version requires the use of a Chinese phone number to upgrade firmware)
Product Features
Chinese version
bambulab AMS lite supported, up to 4-color printing.
Pre-assembled, pre-tuned, pre-squared, plug-n-play.
Active Flow Rate Compensation (Auto-calibrated Pressure Advance), precise extrusion at every corner.
Active Motor Noise Cancellation, under 48dB in silent mode.
Filament tangle and runout monitoring, all-rounded ensuring filament feed.
Full-metal linear rails and rigid frame, robust quality from day one to beyond.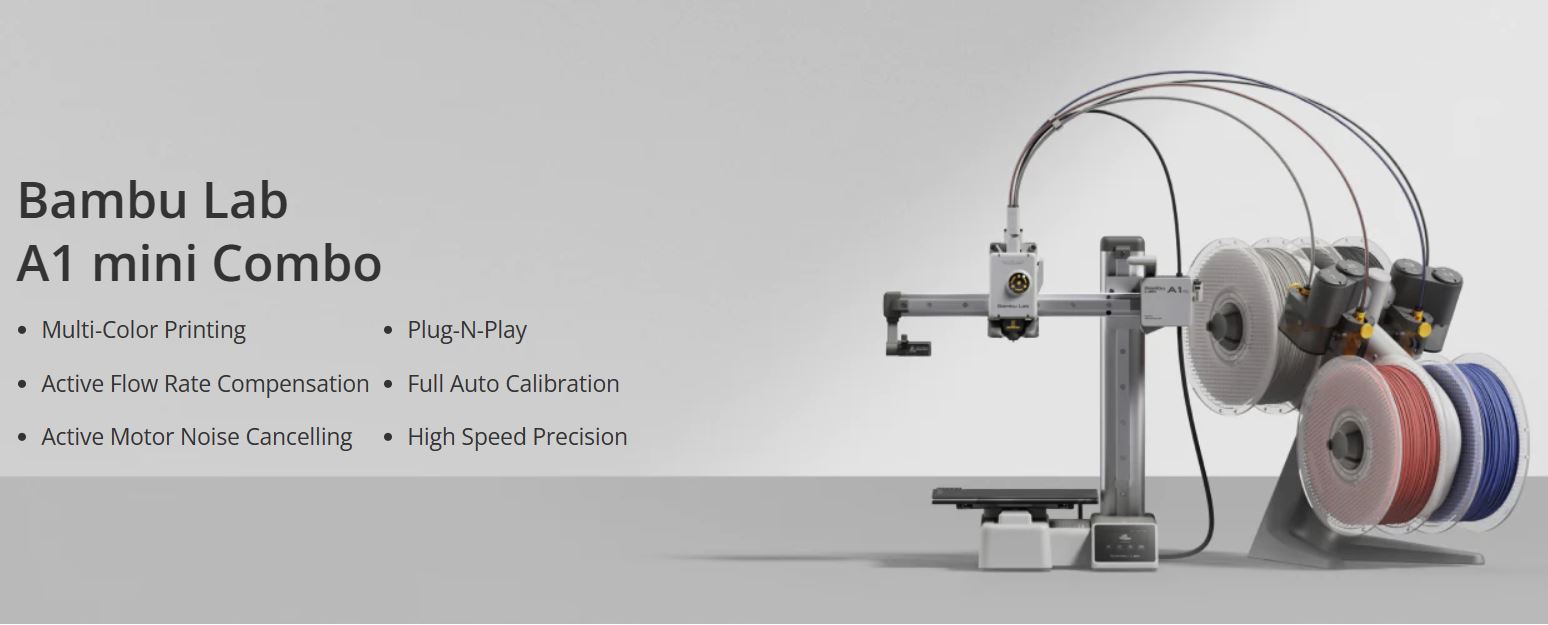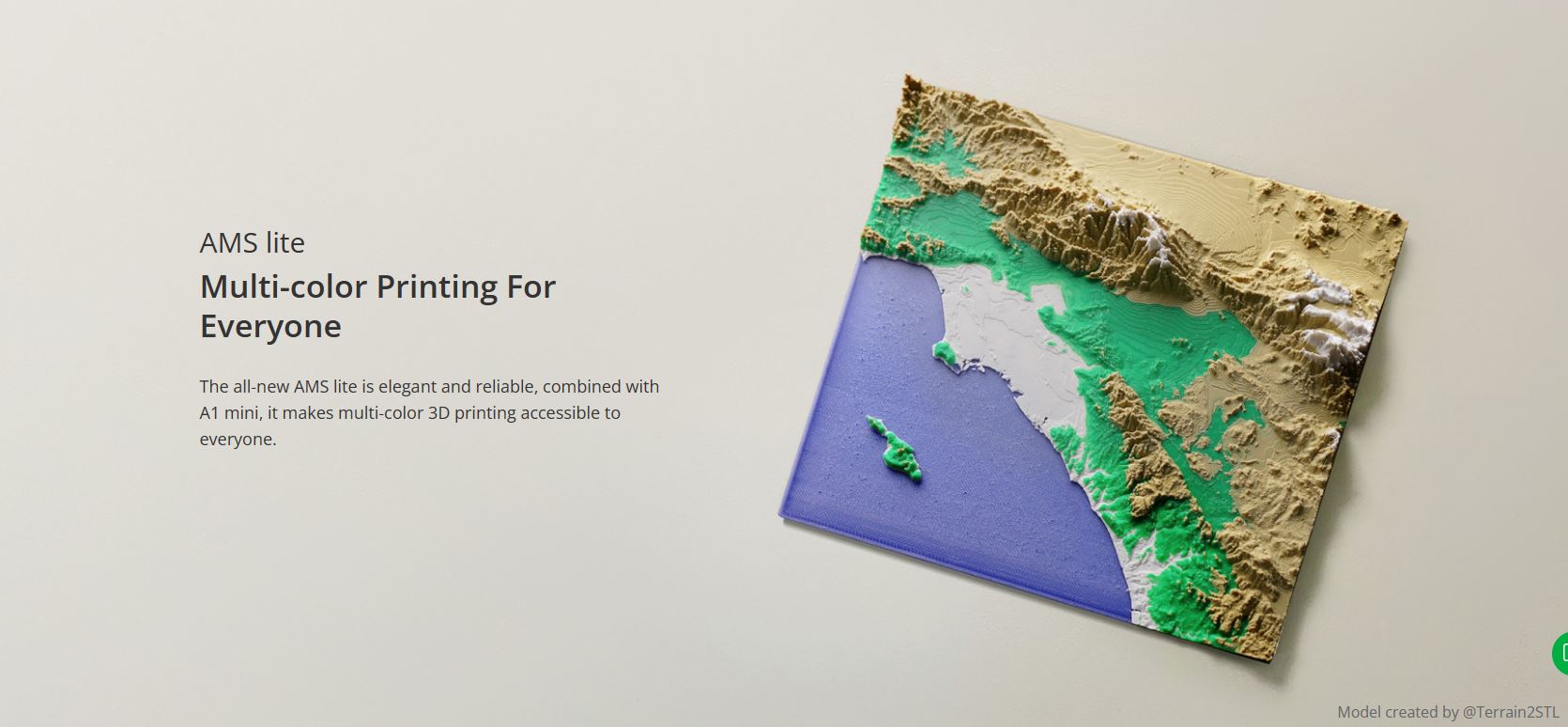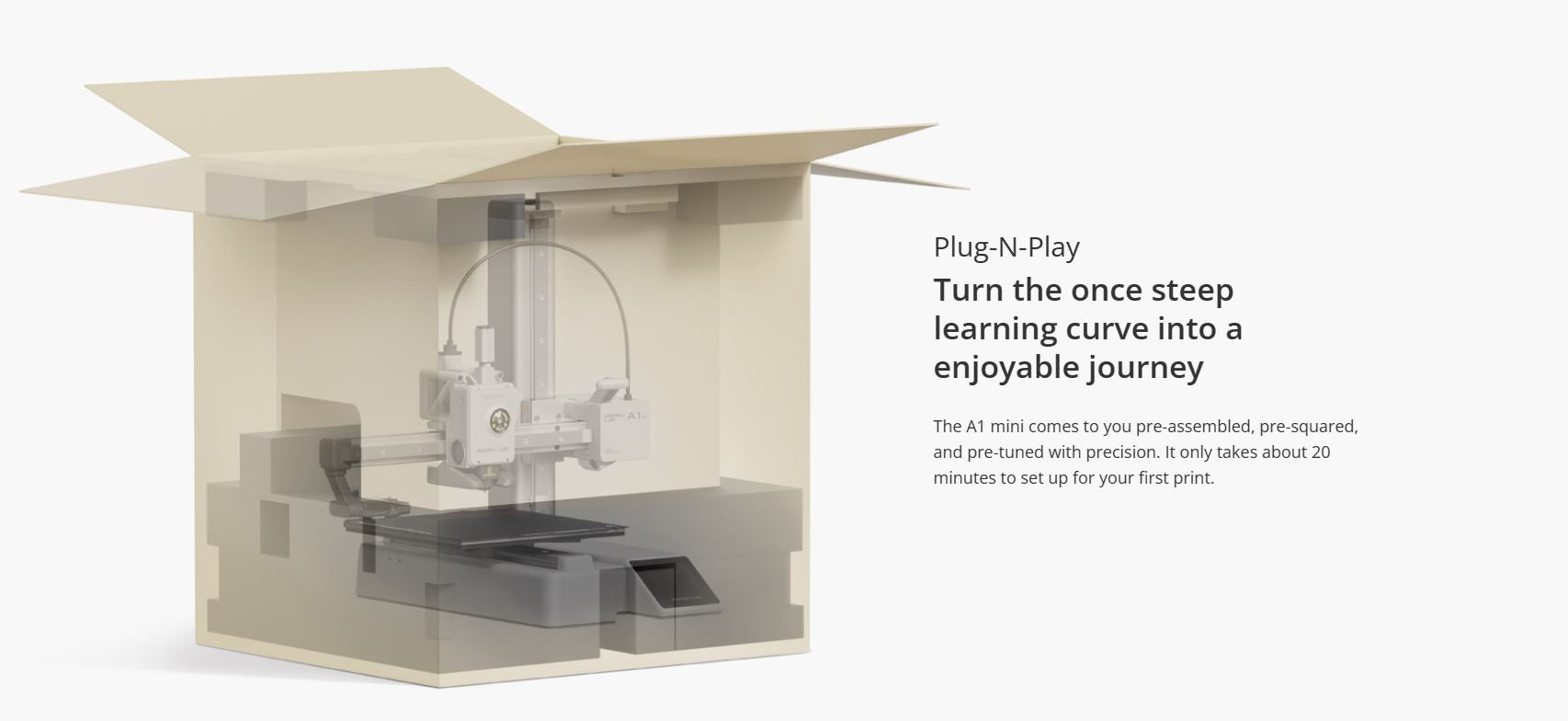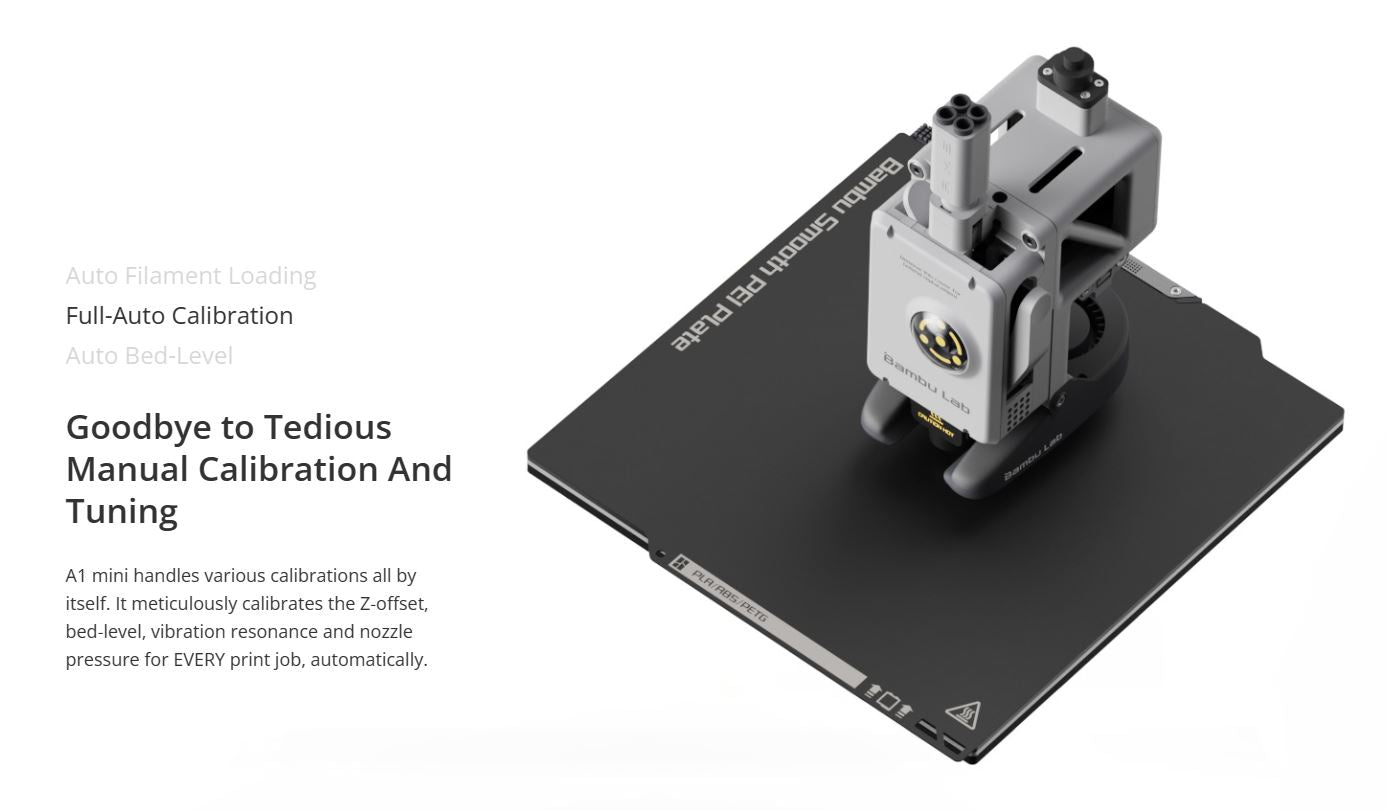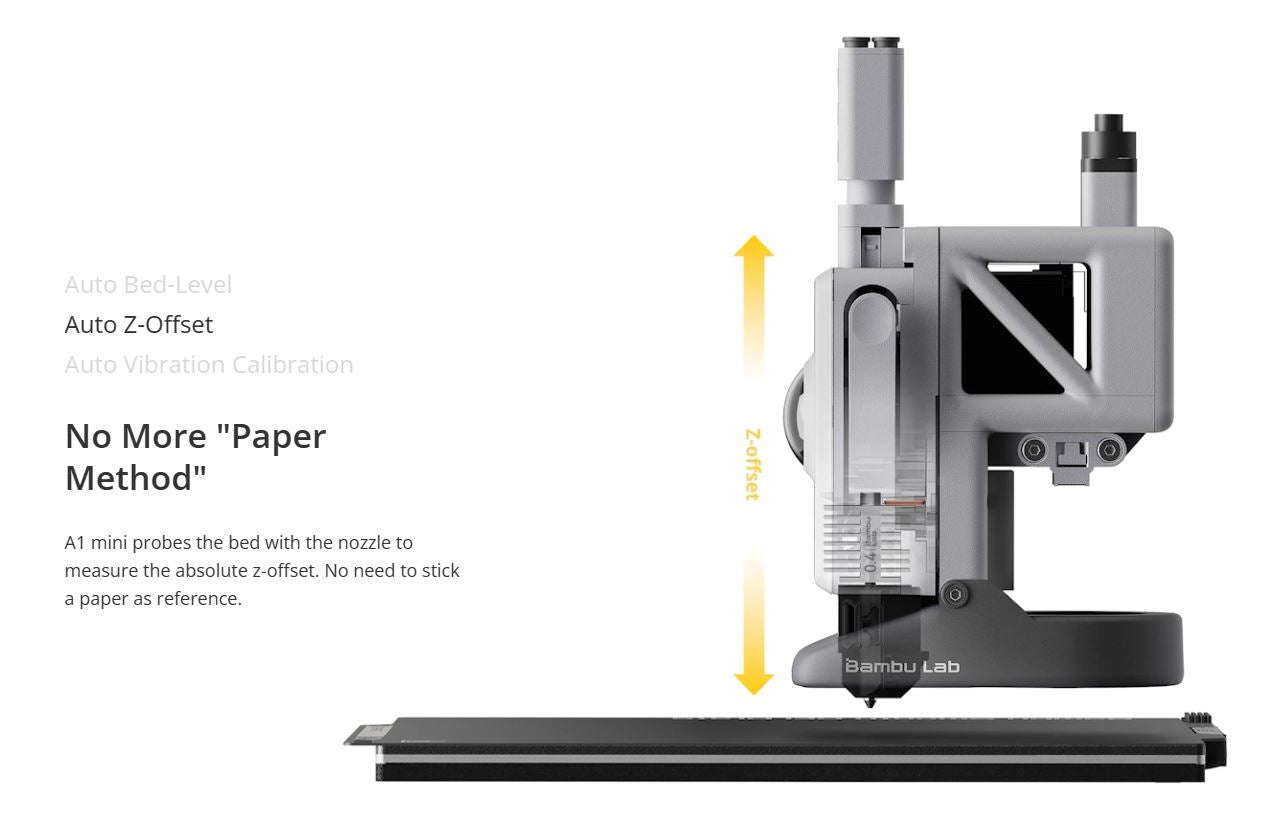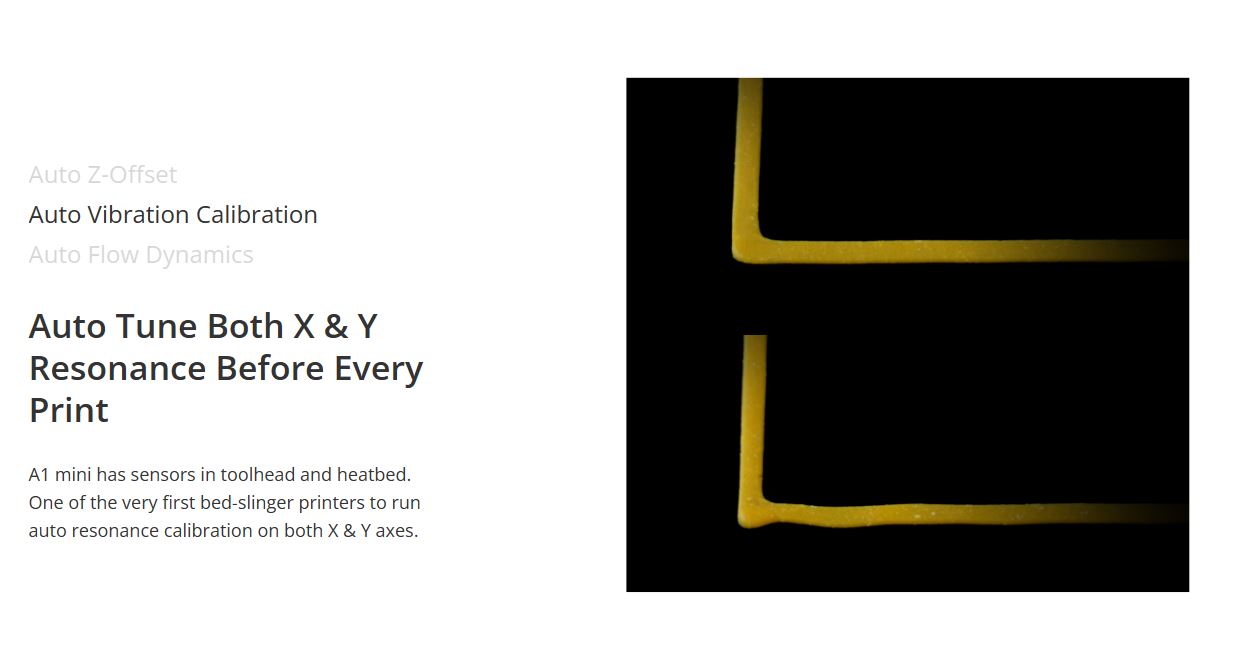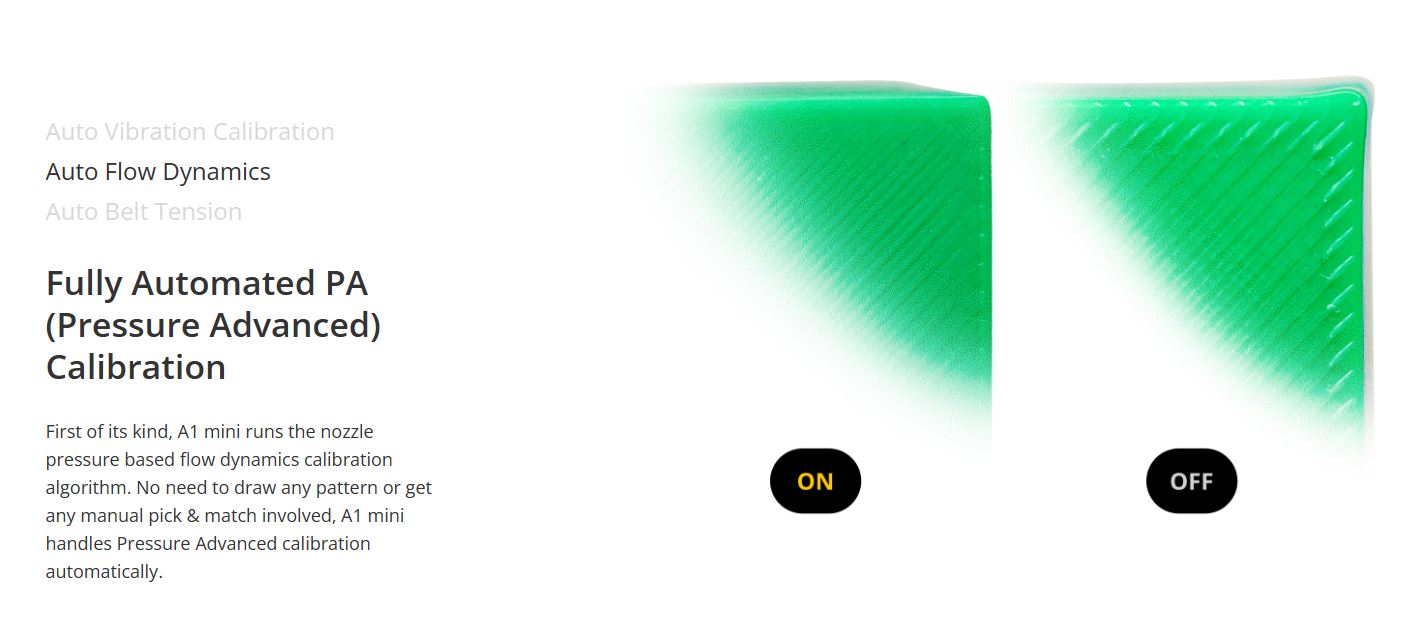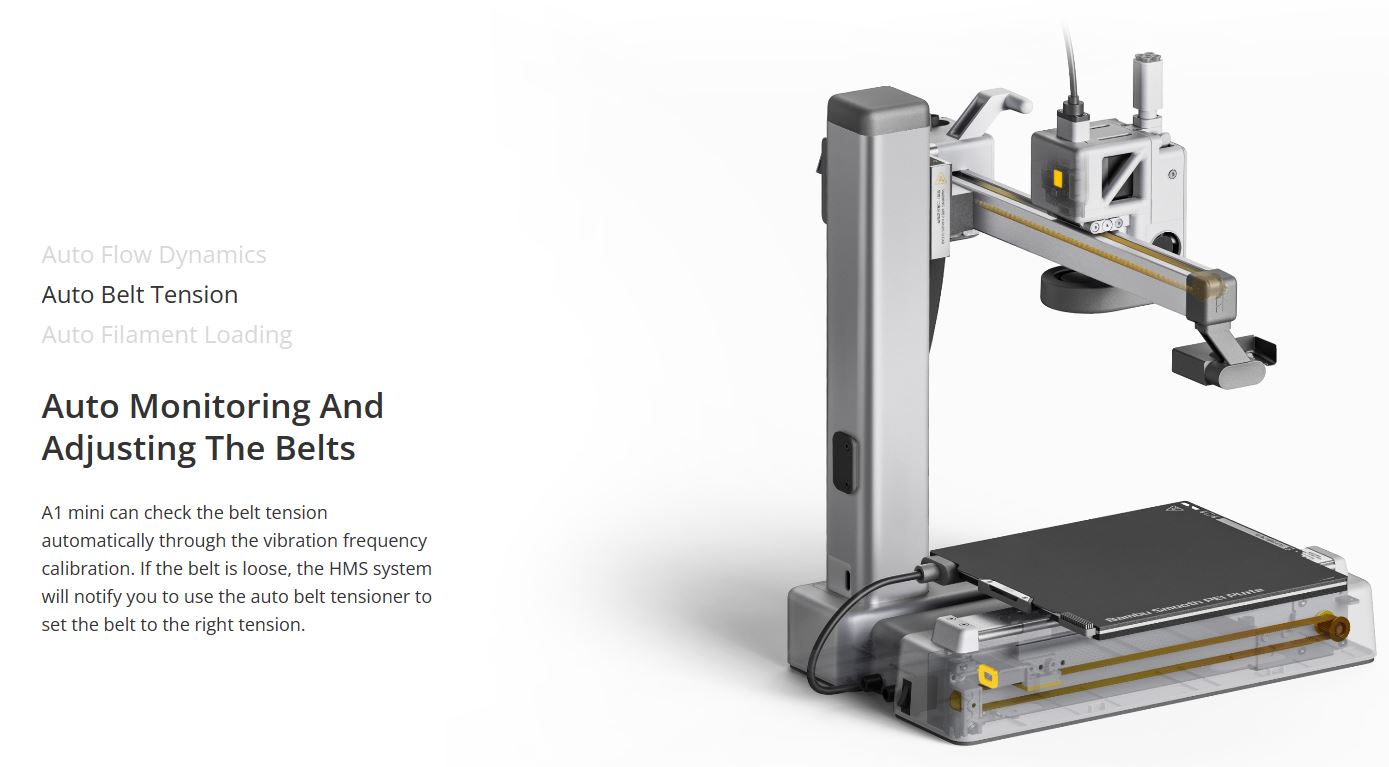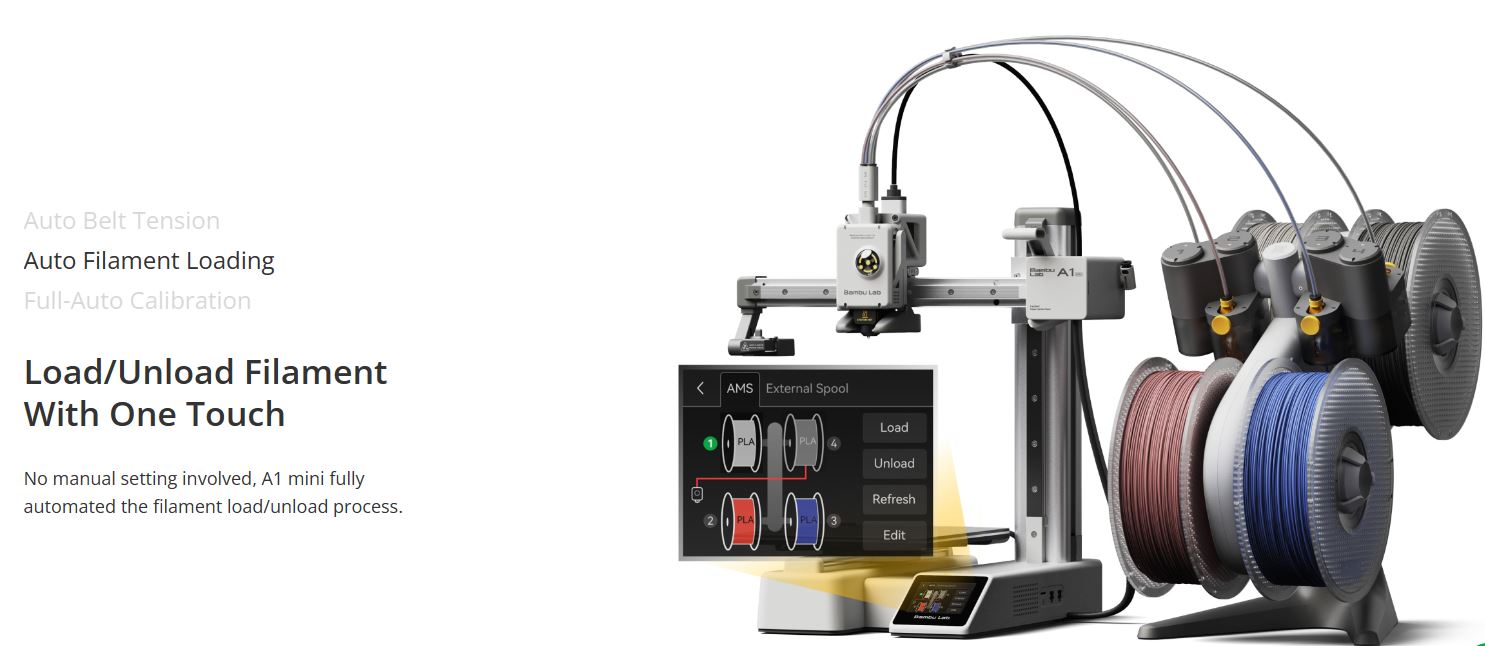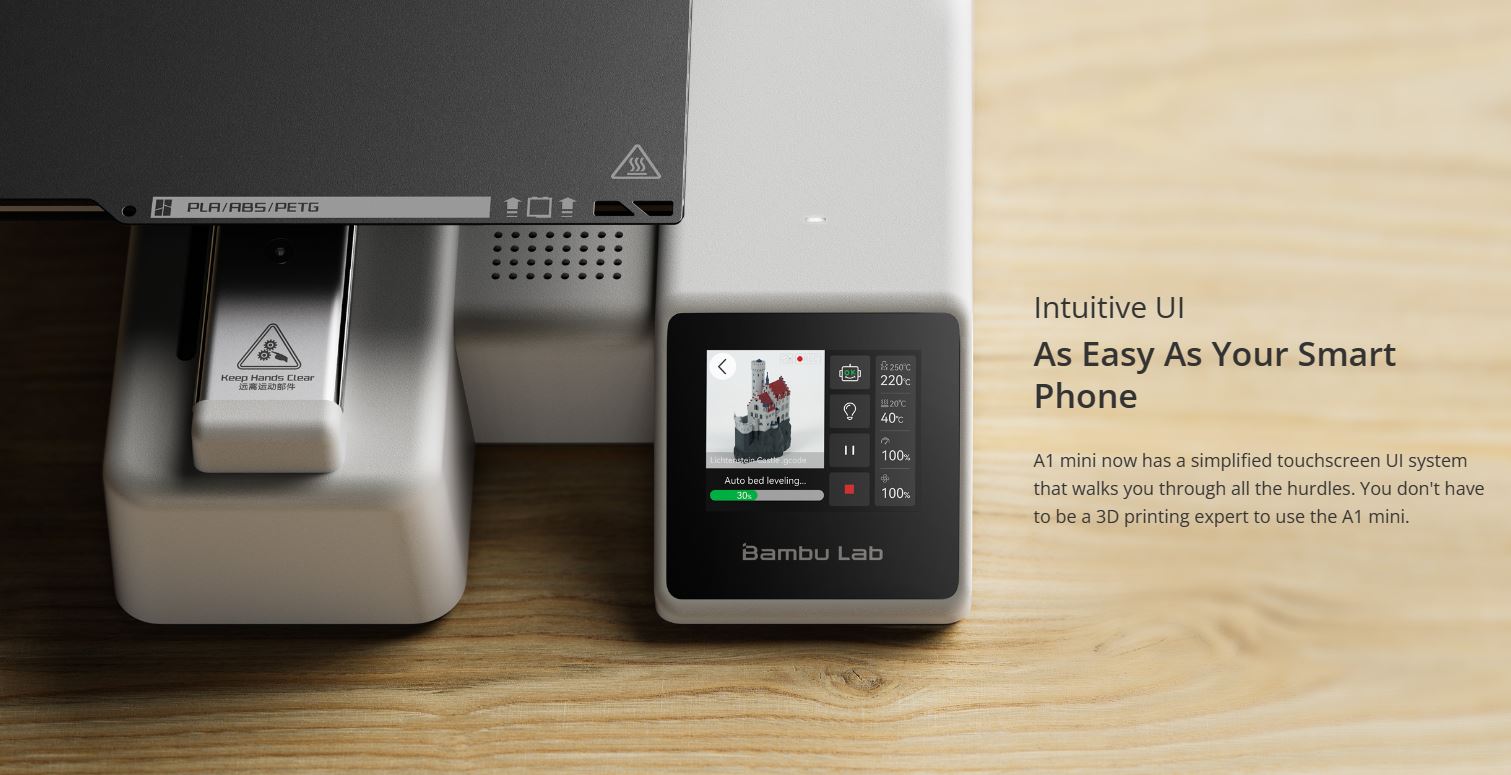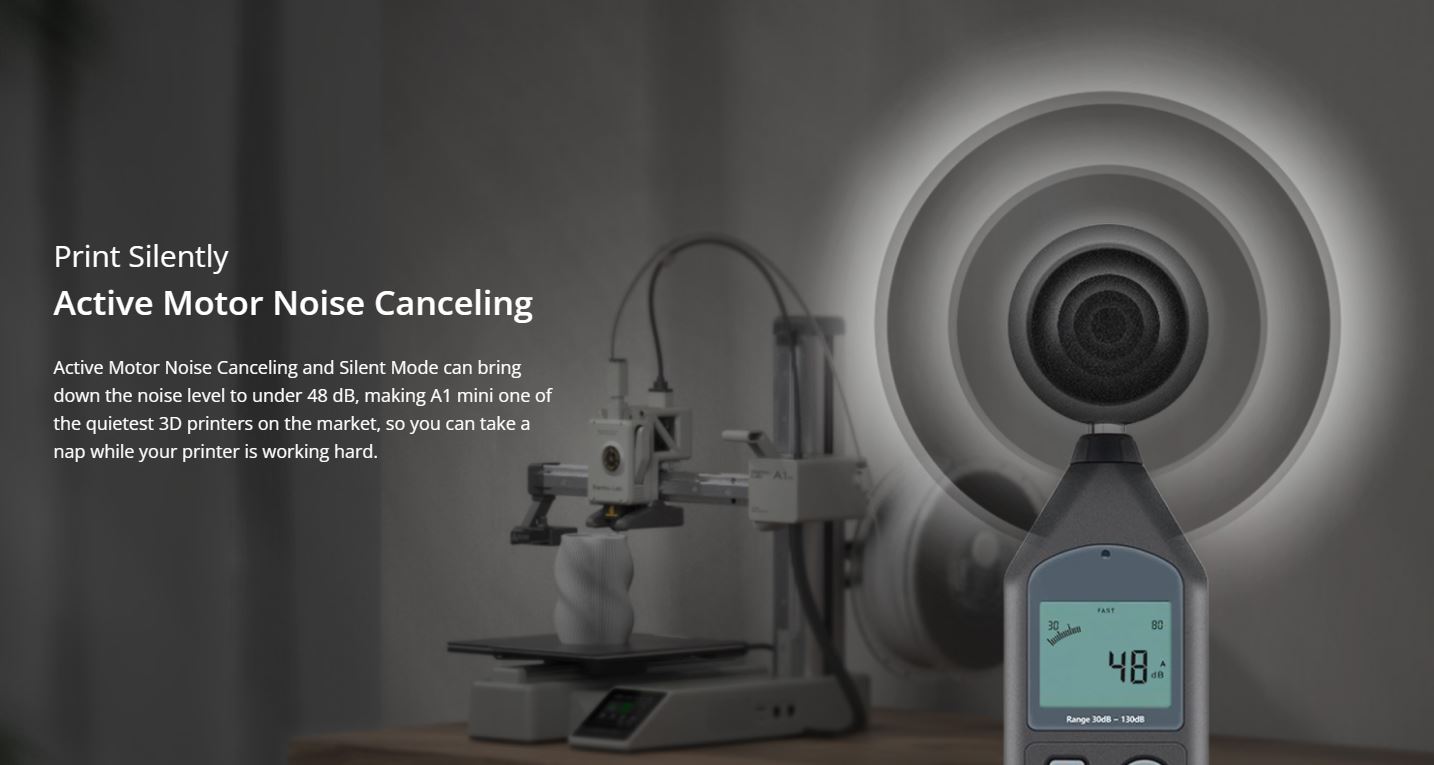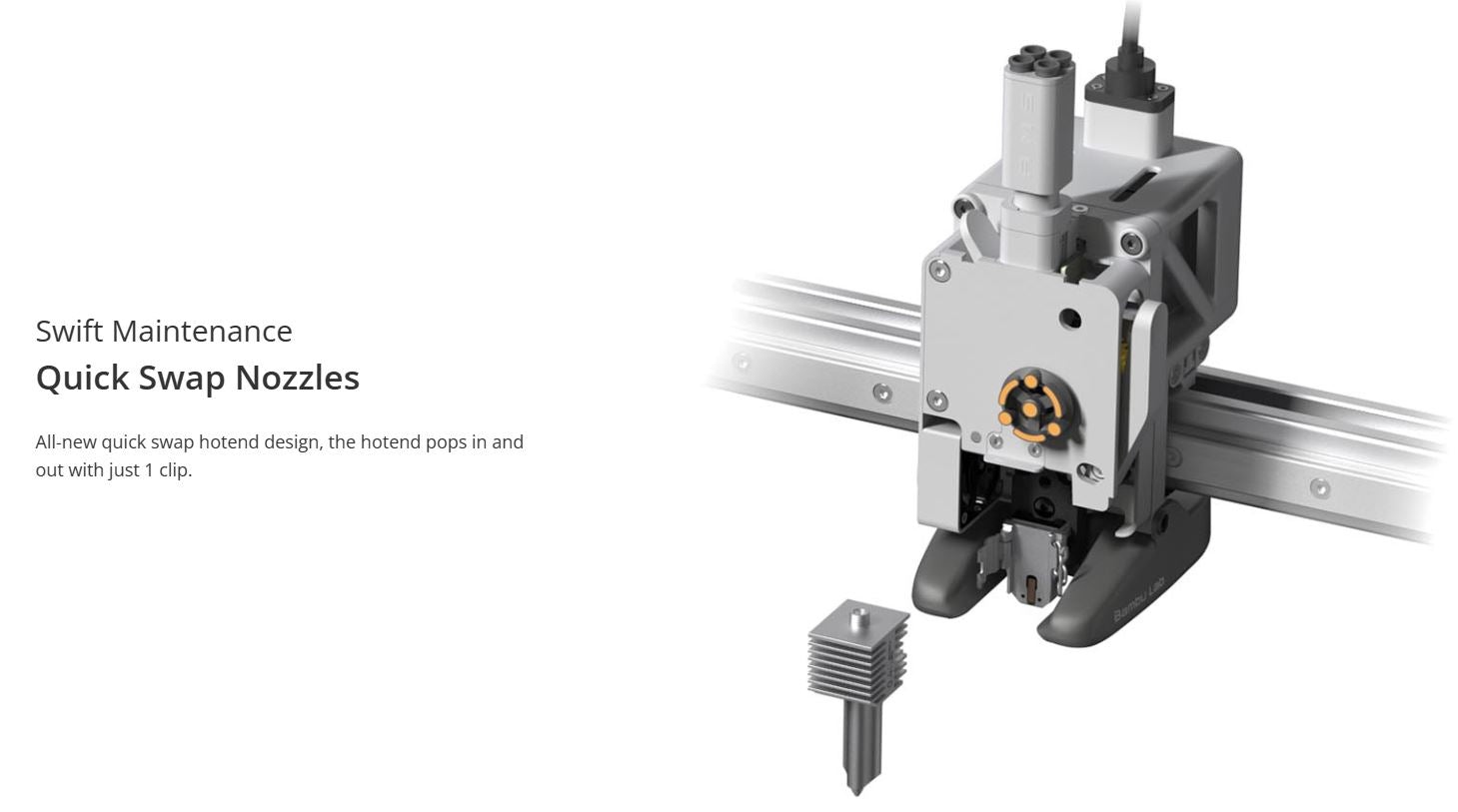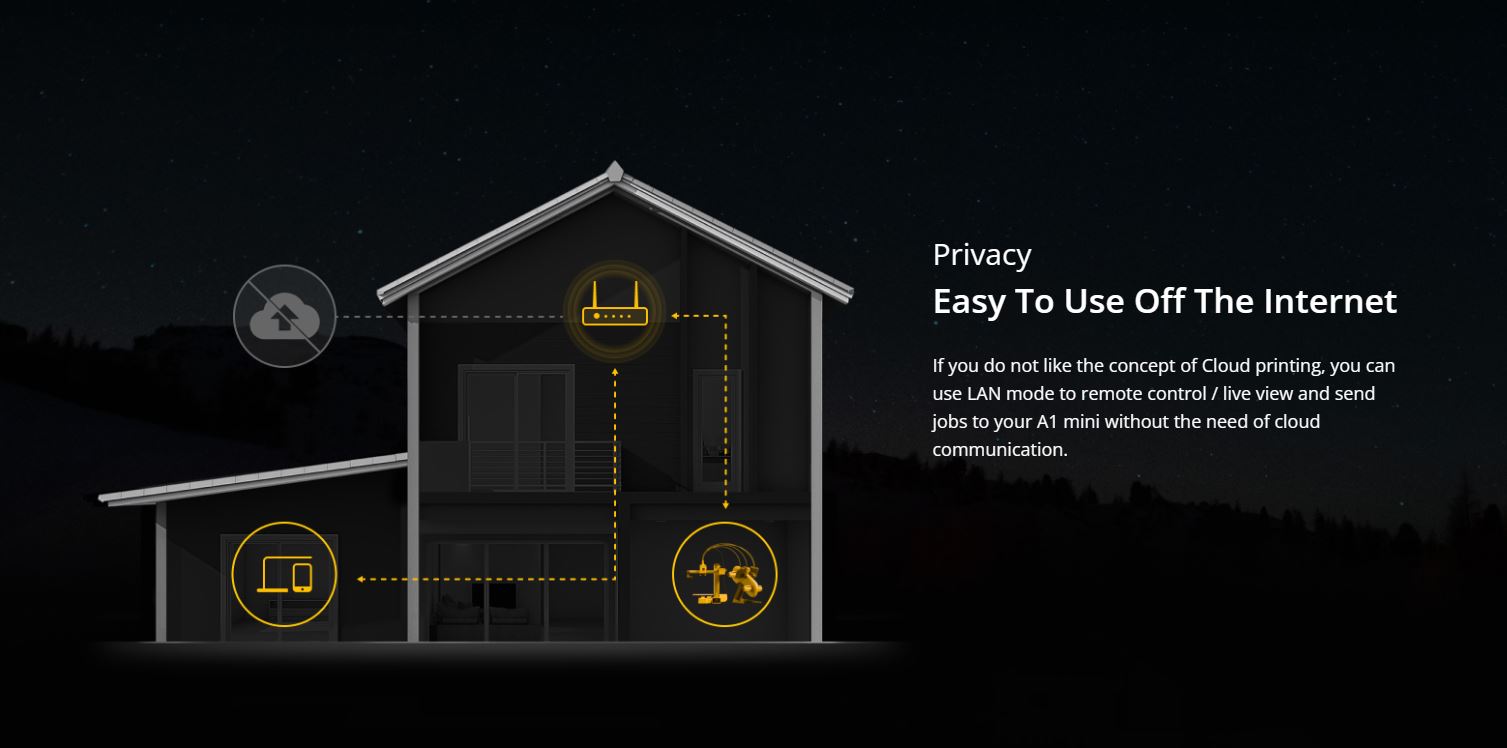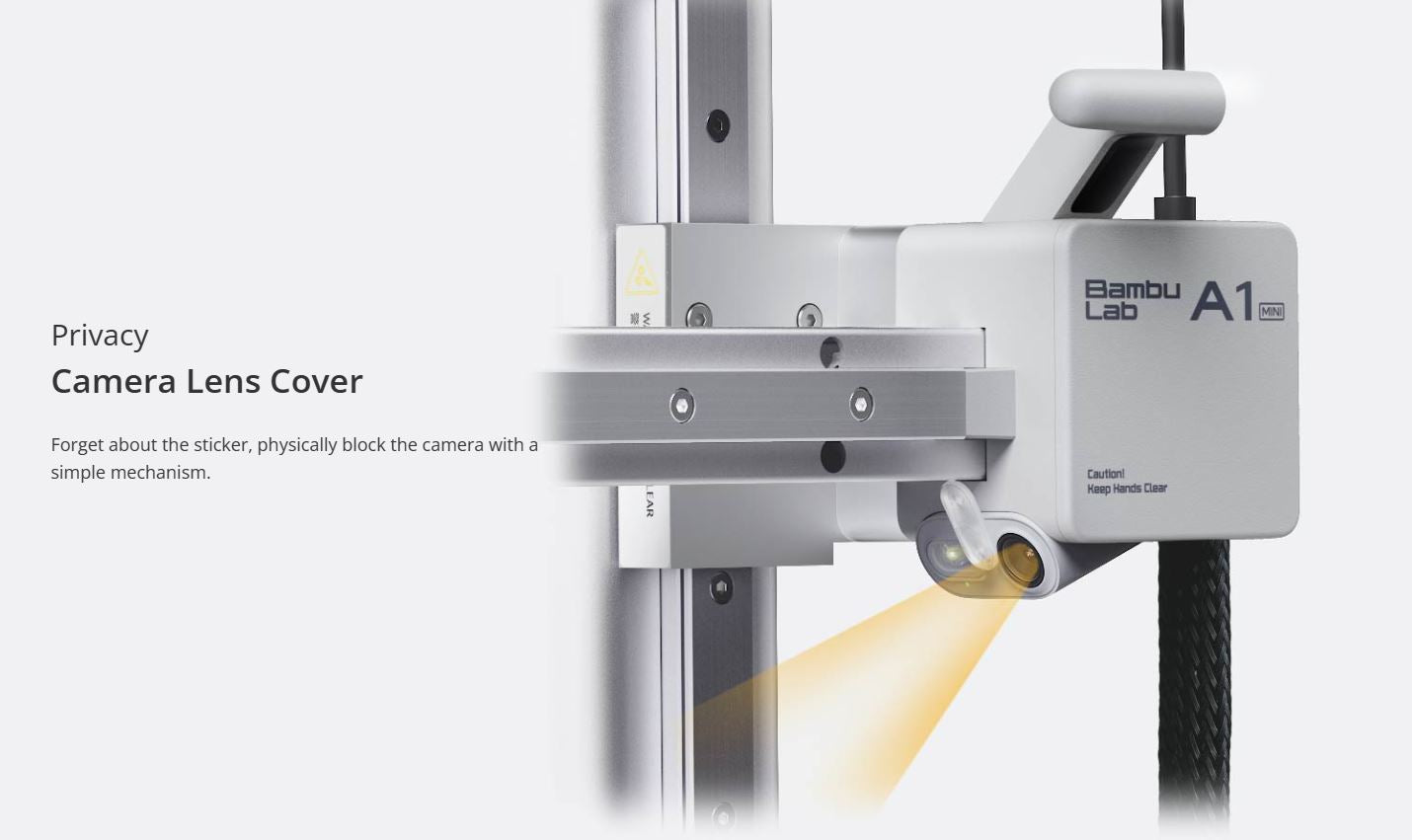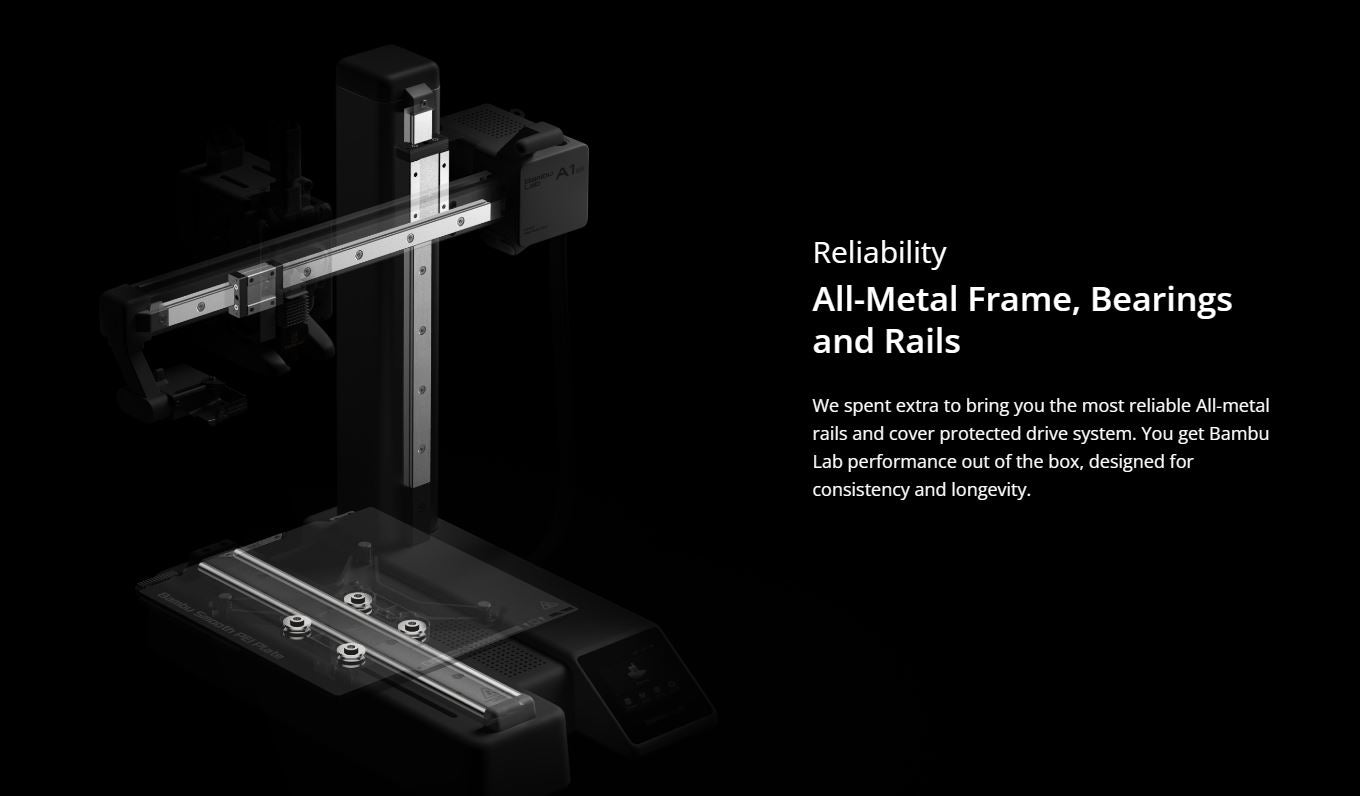 A1 mini Tech Specs
Item
a1 mini Specification
Body
Build Volume(W*D*H)
180*180*180 mm³
Toolhead
Hot End
All-Metal
Nozzle
Stainless Steel
Max Hot End Temperature
300 °C
Nozzle Diameter
0.4 mm (Included)
0.2 mm, 0.6 mm, 0.8 mm
Heatbed
Build Plate
Bambu Textured PEI Plate (Included)
Bambu Smooth PEI Plate
Max Build Plate Temperature
80°C
Speed
Max Speed of Tool Head
500mm/s
Max Acceleration of Tool Head
10m/s²
Supported Filament
PLA, PETG, TPU, PVA
Ideal
ABS, ASA, PC, PA, PET,
Carbon/Glass Fiber Reinforced Polymer
Not Recommended
Sensors
Monitoring Camera
Low Framerate Camera (Up to 1080P)
Timelapse Supported
Filament Run Out Sensor
Yes
Filament Odometry
Yes
Power Loss Recover
Yes
Filament Tangle Sensor
Yes
Physical Dimensions
A1 mini : 347*315*365 mm³ , Package size : 347*315*365 mm³ , Net weight 5.5 kg , Gross weight 8.2 kg
A1 mini Combo : Package size 385*430*495 mm³ , Gross weight (AMS included) 10.2 kg
What's in the box
A1 mini
AMS lite Stand
AMS lite Body
Accessory Box
Spool Holder
Purge Wiper
AMS lite Rotary Spool Holder (x4)
Build Plate