Description
 Piocreat G5 PRO
Product ParameterTechnical:FGF Fused Granules Fabrication
Printing Size:500*500*500mm
Machine Size:765*890*990mm
Feeding structure:Screw Rod Extrusion
Nozzle:Single Nozle
Nozzle Diameter:0.4-4.0mm(optional3.0) 
Printing Layer:0.2-1.0mm
Hotbed Tempature:≤130℃
Nozzle Tempature:≤400℃
Power Voltage:AC100-240V
Rated Power:1.25KW
Particles Diameter:2-5mm
Printing Material:PLA/PETG/PETG+10%GF/ABS/PA6/PS/GPPS/PP/PP+30%GF/TPE/TPV/TPU/15-5PH and other composite materials
slicer software:Creality Print
Printing speed:80-100mm/s
Files Format:STL/OBJ/AMF/3DMF

Why choose FGF pellet 3D printer?
New experience of industrial pellet 3D printing
More cost-effective
Material cost, time cost and labor cost
are all lower
Faster printing speed
New-generation nozzle printing components
optional 0.4-3.0 nozzle
Better material properties
Direct use of original material
all material properties intact
More environmentally friendly
3D printable with pellets and shredded recycled plastic




Printing filament:PLA / PETG / PETG+10%GF / ABS / PA6 / PS / GPPS / PP /PP+30%GF / TPE / TPV / TPU/ 15-5PH PA-CF, PC-CF, PA-GF, ABS-CF, PLA-CF, ASA, and other composite materials.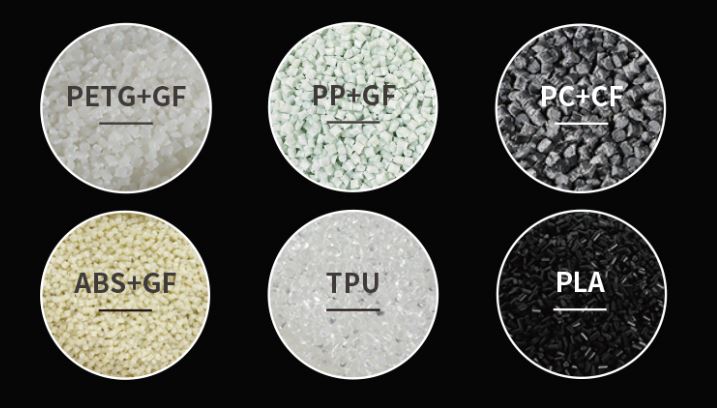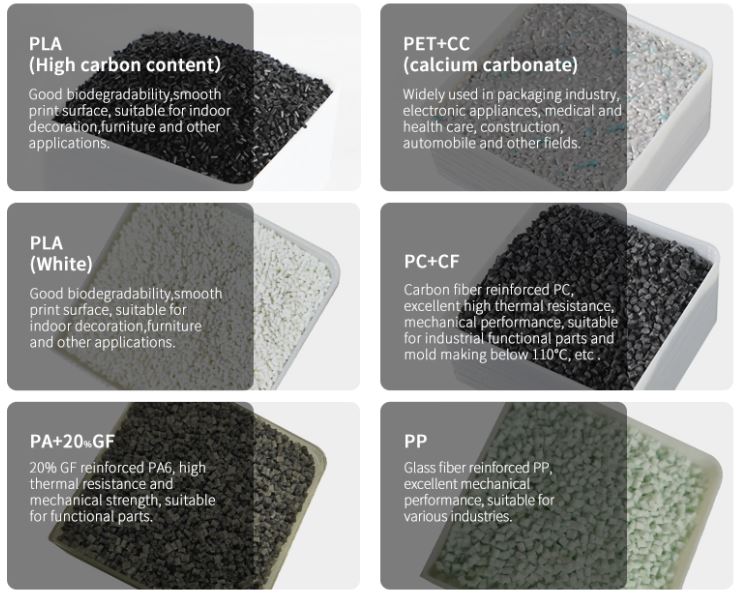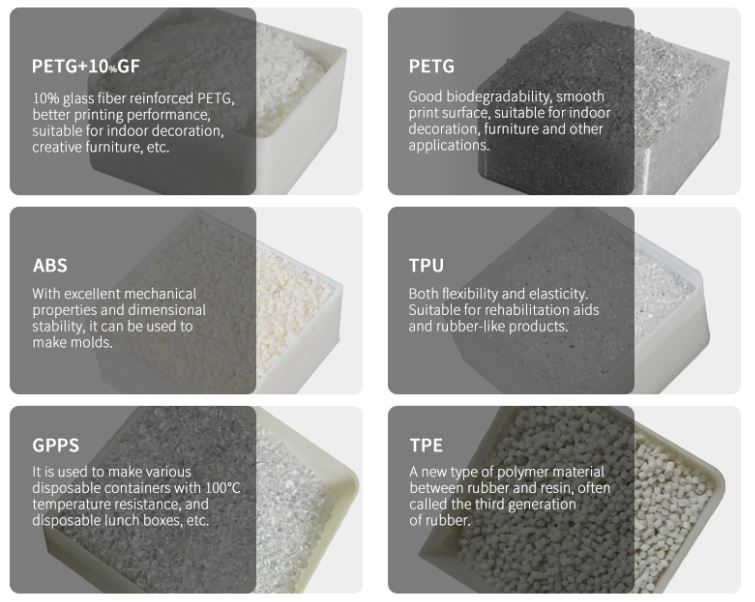 FGF pellet 3D printer application
Multi-material, high-speed, low-cost, including R&D and production of printing materials and 3D intelligent equipment of the whole industry chain, serving the world.